Scotch Creek Cottages: Shuswap Lake, BC
---
20 two & three bedroom Shuswap Lake Cabin Rentals
1-800-979-3599
Cabins – Rental Rates – Availability – Boat Rentals
---
Simply the most relaxing, lakeside family vacation resort in BC.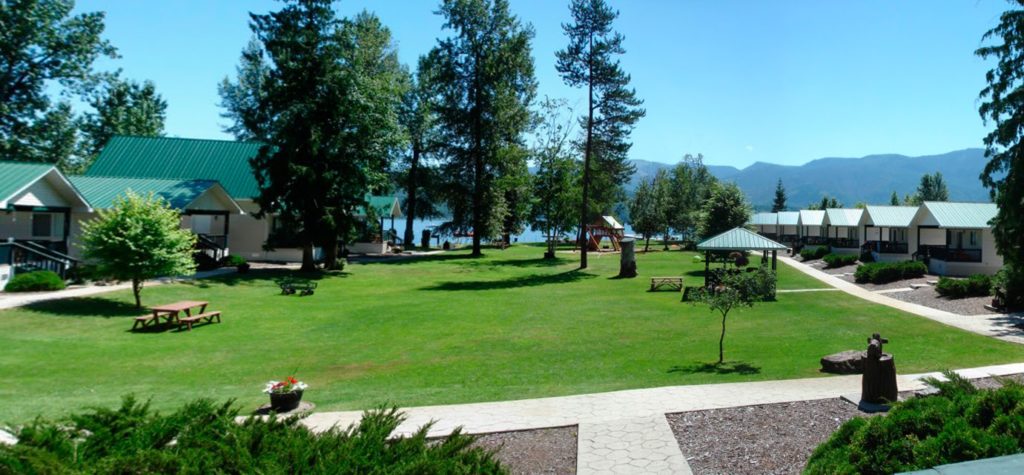 Scotch Creek Cottages Resort is located on a beautiful lakefront setting on the north shore of beautiful Shuswap Lake. We offer 20 unique Shuswap vacation rentals, ranging from cozy two bedroom cabins, to large luxury 3 bedroom cabins. Our Shuswap Lake cabins feature deluxe family vacation accommodations within a relaxing resort environment. Kick back on your covered deck, with a fabulous view across Shuswap lake. Enjoy watching the kids, or grandkids, having fun on the resort grounds, at the playground, on the beach, on the dock, or in the roped off swimming area.
Shuswap Lake Cabin Rentals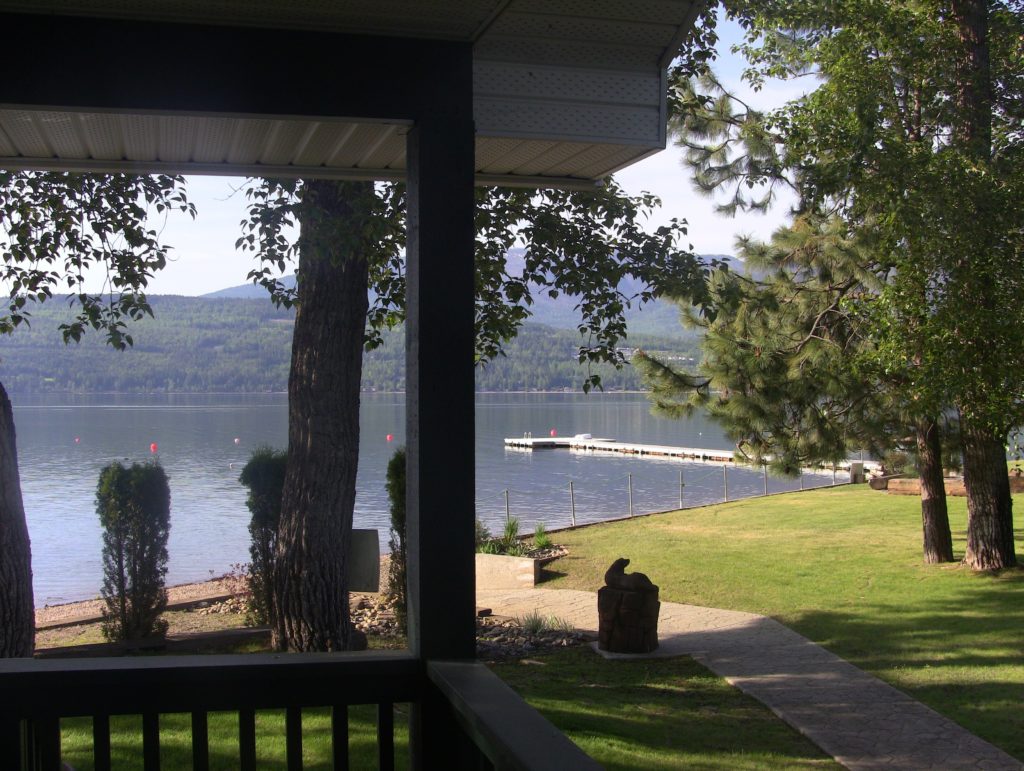 Scotch Creek Cottages Resort offers the perfect environment for a one of a kind family waterfront vacation rental experience. Modern cabins, nestled in a large U shaped layout, around park-like beachfront central grounds. The arrangement of the cabins allows for unobstructed views of the grounds, playground, and the waterfront, right from the covered deck of each cabin. The resort offers a beachfront area with modern boat dock, boat mooring, and a safe swimming area.




Shuswap Lake Cabin Rental Review: "Great place for a family holiday, the cabins and grounds are clean and comfortable."
Megan & Ty – Calgary
Shuswap Lake Cabin Rental Review: "Very relaxing , great atmosphere for children.
We will definitely be back and will also recommend to our friends!!"
Stephen & Carolyn – Fort McMurray
— READ MORE REVIEWS here —

20 two & three bedroom Shuswap Lake Cabin Rentals
1-800-979-3599
Cabins – Rental Rates – Availability – Boat Rentals
---
Established July 1, 1996, this pristine four acre Shuswap Lake resort is the perfect setting for the lake front holiday of your lifetime, or to return to year after year. Through the years we have welcomed back many families over and over again, to the place where their memories were built.
Reserve your Shuswap Lake cabin and start building memories of your own in one of the Shuswap Lake's finest resorts; we offer truly great accommodation.
Bring your own boat, or take advantage of our on-site boat rental, to further experience the spectacular Shuswap and Mara Lakes.
The Shuswap is also a prime holiday destination for golf lovers. We are close to many popular area courses.
Located in a rural enclave of British Columbia, Shuswap Lake is one of the country's most cherished vacation destinations. The area features a beautiful sparkling blue lake, many family oriented outdoor activities, unique and charming attractions, gorgeous sights, and of course the finest in Shuswap Lake vacation rentals… Scotch Creek Cottages.
This amazing Canadian destination is the perfect place for memorable and fun family vacations. Shuswap Lake's Scotch Creek Cottages attract many new and return visitors each year.
---
20 two & three bedroom Shuswap Lake Cabin Rentals
1-800-979-3599
Cabins – Rental Rates – Availability – Boat Rentals
---
Shuswap Cabin Rentals – Scotch Creek Cottages
Our Shuswap Lake cabin rentals are more comfortable and luxurious than camp sites, and larger than traditional one-room hotels. Scotch Creek Cottages provide the perfect accommodation solution for families looking for fun and memorable Shuswap Lake vacations. The resort's four acres of prime beachfront property offer ample space for tanning, swimming, and running around. Featuring a safe 300 ft. roped swimming area, all types of boat rentals, large playground, barbecues, abundant grassed areas, fire pits, spacious dock, and plenty of beautiful foliage, the cabins are situated on a natural oasis that promises plenty of fun. Whether looking for a tranquil BC retreat for two, or fun for the whole family, Our Shuswap Lake cabin rentals are guaranteed to provide the perfect BC holiday.
Each rental cabin is outfitted with a variety of home-like amenities and services for easy vacation living. The perfect Shuswap Lake vacation getaway for those with small children, or large families. Our Shuswap Lake rental cabins offer unmatched convenience, affordability, and comfort, all within a safe, lush, resort setting.
Shuswap Vacation Cabin Rentals – 576 to 1103 Square Feet
Vacationers looking for basic accommodations for four people or less, might consider the small or large cabin rentals. At 576 to 672 square feet, these charming cabins feature an equipped kitchen, living space, bathroom, shower, large deck, and two closed bedrooms.
Those craving a bit more space and convenient amenities, may want to splurge on the larger deluxe cabin rentals, which include a washer dryer, dishwasher, and luxurious gas fireplace.
Scotch Creek Cottage's luxury cabin rentals are perfect for large groups or small parties looking for a little something extra on their vacation. Comprised of three bedrooms, these 1,103 square foot cabins are designed to comfortably sleep eight guests, and include two bathrooms, large beds, and all the amenities of our deluxe cabins.
Shuswap Lake BC is one of Canada's most revered summertime vacation destinations. Why not spend a week lounging on your own personal deck, swimming in the warm Shuswap lake, tanning on a dock, or barbecuing?
---
20 two & three bedroom Shuswap Lake Cabin Rentals
1-800-979-3599
Cabins – Rental Rates – Availability – Boat Rentals
---
Scotch Creek Cottages
Shuswap Lake cabin rentals
4044 Express Point Road
V0E 1M5
CA
info@shuswap.ca
Phone: 250-955-0080
——————————————–
SEO Services – Edmonton – AndyKuiper.com