Shuswap Lake Boat Rentals
Scotch Creek Cottages (via Shuswap Vacation Rentals) provides several types of boat rentals to add to your holiday experience.
Shuswap Lake Boat Rentals at Scotch Creek Cottages
250 955-0080 or 1-800-979-3599
Ski Boat Rentals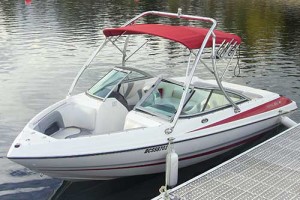 Shuswap Lake Ski Boat Rentals:
Malibu Ski Boats – ski boat rental prices
These are nice roomy family boats with ample room for 8 people. These boats have lots of getup and go, and are great for water skiing, wake boarding, tubing, or just cruising out on the Shuswap. All our ski boats have wake-board towers to raise the rope attachment point, which raises the pull point. This is great for beginners and more experienced wake-boarders alike, helping new learners out of, and to stay above the water. For the more experienced or daring riders, it helps lift them off the water when jumping wake to wake. Our ski boats also are all equipped with Bimini top sunshades for protection from the hot central BC sun, having this extra bit of protection can greatly improve your boating and floating experience on the lake.
Pontoon Boat Rentals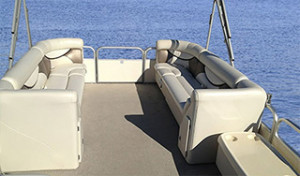 Shuswap Lake Pontoon Boat Rentals:
Parti Kraft Pontoon Boat – pontoon boat rental prices
For a little more relaxed touring on the lake; fishing, tubing etc. Even with a bit larger group of family and friends, our 25′ pontoon boat is great. An ideal platform for a swimming by the majestic Copper Island or down the lake in the Shuswap's Anstey Arm. With a full top for optional protection from the sun and elements, fold up change room, tons of storage, a sink, cooler and optional porta potti. Pontoon boats are great for an extended adventure on the almost endless expansive Shuswap.
Shuswap Lake Boat Rentals at Scotch Creek Cottages
250 955-0080 or 1-800-979-3599
Surf and Wakeboard Boat Rentals
Shuswap Lake Supra Surf and Wakeboard Boat Rentals:
Supra Boat – Supra wakeboard and wakesurf boat rental prices
Or, for the ultimate group Shuswap watersport experience we now have a full tournament style Supra 24 SSV Launch wake surf and wakeboard boat available. This is a big boat that can hold you and 15 of your family or friends for a day out surfing, wakeboarding, spectating, or just sunbathing and listening to some great summer tunes . A great floating water sport activity center for a great day out on the Shuswap in the ultimate style. Wake surfing has become extremely popular here and can be fun for all. It is done at relatively low speeds so if you take an unintentional dip it usually a softer landing. This makes wakesurfing great fun for most of our even slightly adventurous guests. This is also a heated boat with heating for driver and auxiliary heating tubes to warm up after a surf or wakeboard ride.
Stand Up Paddle Board (SUP) Rentals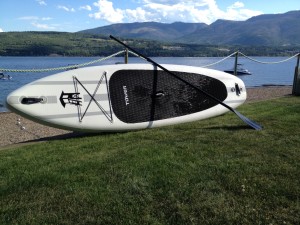 Shuswap Lake Paddle Board Rentals:
Tower Stand Up Paddle Boards – paddle board rental prices
We are now pleased to also offer standup paddle board (SUP) rentals right at the resort as well. These have already been a hit at the resort and enjoyed by many of our guests. Paddle boards are a unique way to get out on the lake and enjoy some of what is spectacular about the Shuswap Lake. On a calm morning or evening in particular another cool and also environmental friendly way to participate in water sports. The high standup position on the board gives you a interesting view into the Lake as well watch fish pass underneath you as you glide across the top of the water.
Hobie Mirage Drive Kayak Rentals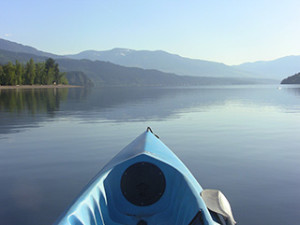 Shuswap Lake Kayak Rentals:
Hobie Pedal Kayaks – kayak rental prices
Our kayaks are a very special way to enjoy exploring the lake area around Scotch Creek. They are driven by the patented Hobie Mirage pedal drives, which make them much easier to propel through the water. Steering is also easy with simple hand rudder control right at your side. These kayaks can each accommodate two people; great for taking your child along, or for setting out on a romantic sunset trip down the lake. The peddle drive also frees up your hands, so if you want to head out on the water with your morning coffee, thats not a problem.
Canoe Rentals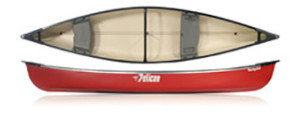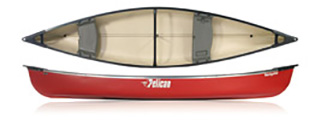 Shuswap Lake Canoe Rentals:
Canoes – canoe rental prices
For those who would like to take to the water in a more traditional Canadian way, we have one canoe that we rent from the resort. This canoe can accommodate three occupants, making this the most economical way to get a group of this size out on the water.
Water Trike Rentals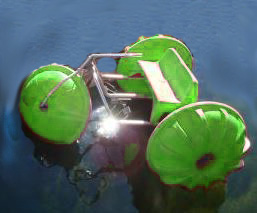 Shuswap Lake Water Trike Rentals:
Water Trikes – water trike rental info/prices
We have two water trikes, which wile not crazy fast, are still nice, and the most economical way to get out on the water. The water trikes are especially great fun on the water around the resort for teenagers, parent assisted children, and smaller adults.
Ski & Board Rentals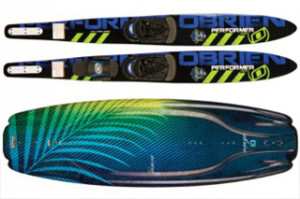 Shuswap Lake Water Ski & Water Board Rentals:
Toy and Boating Accessory Rentals – ski & board rental prices
We carry wake boards, knee boards water skis, children's skis, children's water ski training tube, personal floatation devices, and various other boating and lakefront accessories. This equipment is available for all our boat rental customers, and for all of our cottage guests as well. So if you are renting a boat, or would like to try something different to supplement the boards and skis you have, we may be able to help.
Towable Tube Rentals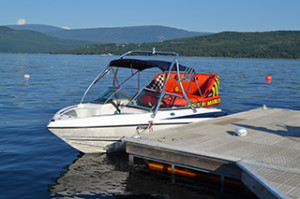 Shuswap Lake Tube Rentals:
Towable Tube Rentals – tube rental prices
We carry a good selection of tubes, children's water ski training tubes, personal floatation devices, and various other boating or lakefront accessories. Tubes are very popular with young and old alike; the children love them and we have regularly have grandma and grandpa giving them a try as well. It is an easy way to experience the excitement of being towed on the surface of the lake.
Personal Water Craft or Jet Ski Rentals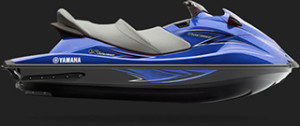 Shuswap Lake Jet Ski Rentals:
Personal Water Craft & Jet Skis
We do not rent Wave runners, Sea-Doo's, Kawasaki, Polaris or Honda Personal Watercraft. We may however be able to help you find one to rent, in our area, if this is an activity you would like to try.
Whether you are renting a marine craft from Shuswap Vacation Rentals, or are bringing your own boat with you, we hope that you can take advantage of what the Shuswap has to offer. We hope rentals of either watercraft, or other water items nicely complement your days, making your vacation an extra special holiday getaway with family and friends, that you talk about for years to come.
Shuswap Lake Boat Rentals at Scotch Creek Cottages
250 955-0080 or 1-800-979-3599
Shuswap Lake Cabin Rentals – (home page)