Canoe Rentals
We are pleased to offer our guests this service, right from our Scotch Creek Cottages Shuswap Lake resort. No need to search out and travel to find a canoe. Use your holiday time on the lake, not driving to get a canoe and then returning it! We have one canoe and two Hobie Mirage Oasis kayaks with the hobie mirage drive as well as our two 19′ Malibu Ski Boats available. The Hobie kayaks, canoes and ski boat rentals are available to cottage rental customers at Scotch Creek Cottages and are a splendid addition to a fabulous family holiday at the resort.
Canoe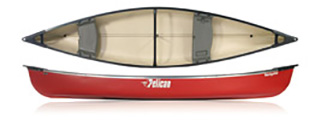 Hobie Oasis Peddle
Hobie Oasis Accessories (Sail or Bimini Top)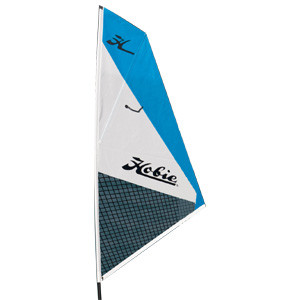 2018 Season Canoe and Specialty Kayak Rental Rates
Note: Canoes and Kayaks are only available to Scotch Creek Cottages Customers.
Note: Swipe table side-to-side to see more
| | | | |
| --- | --- | --- | --- |
| Rental Length | Canoe | Hobie Oasis Kayak (Peddle Powered – info) | Hobie Oasis Accessories (Sail or Bimini Top) |
| Overnight (24-hours): | $90 | $170 | $25 |
| 1 Day (morning to sunset): | $80 | $150 | $20 |
| Extra Day Add-On (per day): | $60 | $100 | $20 |
| 4 Hours: | $70 | $110 | $15 |
| 2 Hours (minimum rental): | $50 | $80 | $15 |
| Extra Hours Add-On (per hour): | $10 | $20 | $5 |
Prices are subject to change please confirm prices at time of booking. GST and PST Taxes are extra.
To Reserve Your Boat Today:
1 800 979-3599
Email: info@shuswap.ca
Maximum occupancy of canoe is 3 persons and kayaks is 2 persons, the total weight limit in kayaks including persons and all gear is 550 lbs / 249 kg
Canoe and kayak rental includes:
Mandatory Canadian approved flotation devices (sizes selected on initial pickup), safety kit and paddles
It will be your responsibility to assure that all occupants of boat have proper size of Canadian approved flotation devices.
Sorry No Pets In Boats, on grounds, or docks at Scotch Creek Cottages
Booking Deposit Requirements
At time of Booking $500. Balance due 65 days Prior to arrival including G.S.T. & PST Taxes . Payment by Visa, Master Card or cheque if received before payment due date. On location bookings or payments may be also be made by debit during office hours in season.
Damage Deposit Requirements:
Imprinted, signed, open value, Visa or Master card during rental period to cover damage refueling fees or lost items.
Canoe and Kayak Booking Cancellation Policy:
Canoe and Kayak Bookings cancelled with less than 30 days notice will forfit booking deposit.
Your Hosts: Greg & Cheryl Settle