Scotch Creek Cottages
Cottages For Sale
A cottage at Scotch Creek Cottages could be a great investment property with good summer rental income to help offset some of your investment cost. The resort can be enjoyed from early May through to Thanksgiving.
If you are considering purcasing here and are also interested in using property for your own use it would be important to consider that pets are not allowed in the resort.
Scotch Creek is proud to offer these Shuswap Lake cottages for sale with help from local area realtors. Our Shuswap Lake real estate includes cottages, vacation homes and Shuswap Lake cabins for sale.
To inquire about this offer please contact Greg Settle at 1 800 979-3599 or info@shuswap.ca
Scotch Creek
Close to golf courses
Shopping/ Restaurants
Gas stations/ marinas
World famous Adams River
Salmon Run
Near by Water Ski School
Fun Center with Miniature Golf
Near by Horseback riding
Common Area Features
300′ of the best lake front on the Shuswap
Large T-shaped dock
Buoys for boat moorage
Roped off swimming area
Fire pits on the beach
Horseshoes
Volleyball
Gas barbeques in common BBQ gazebo
Secure chain link gate
The Cottages
2 or 3 bedrooms
Fine cabinetry
Furnishings in units 1 through 14 – complete furnishing package available for units 15-21
TV/DVD
Kitchen utensils in furnished units
Microwave and dishwasher
Some come equipped with washer/ dryer, and/ or fireplace
24'x8′ covered deck.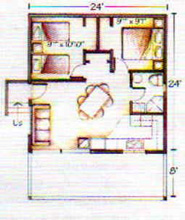 Details: Currently unavailable
576 square feet
Fully furnished
Includes fridge, stove, dishwasher, and microwave
2 bedroom, 1 bathroom
8′ x 24′ covered deck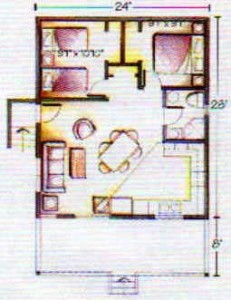 Details: $320,000
Unit #5 – (Touch #5 on Cottages For rent page for interior photos)
672 square feet
Fully furnished including window coverings
Includes fridge, stove, dishwasher, and microwave
2 bedroom, 1 bathroom
2nd bedroom has single bunk over double bed with additional pullout single
8′ x 24′ covered deck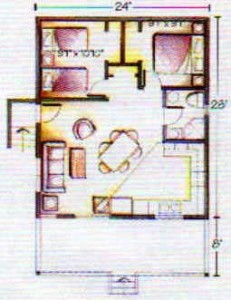 Details: $327,000
Unit #7 – (Touch #7 on Cottages For rent page for interior photos)
672 square feet
Fully furnished including window coverings
Includes fridge, stove, dishwasher, and microwave
2 bedroom, 1 bathroom
2nd bedroom has two single beds with hidabed in living room
8′ x 24′ covered deck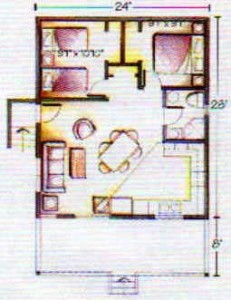 Details: $327,000
Unit #8 – (Touch #8 on Cottages For rent page for interior photos)
672 square feet
Fully furnished including window coverings
Includes fridge, stove, dishwasher, and microwave
2 bedroom, 1 bathroom
2nd bedroom has two single beds with hidabed in living room
8′ x 24′ covered deck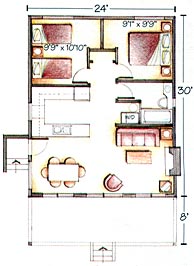 Details: $499,000
Unit #15 – (Touch #15 on Cottages For rent page for interior photos)
720 square feet
Fully furnished including window coverings
Includes dishwasher
Washer and dryer
2 bedroom, 1 bathroom
2nd bedroom has single bunk over double bed with additional pullout single
Electric fireplace
8′ x 24′ covered deck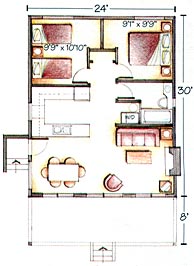 Details: Currently unavailable
1103 square feet
Window coverings
Includes dishwasher
Plumbed for washer and dryer
3 bedrooms, 2 bathrooms
Electric fireplace
8′ x 24′ covered deck